USA Story
With 45 hospitals and nearly 300 clinics in nine states, Sanford Health is one of the largest integrated non-profit health care systems in the United States. More than 1,300 physicians and 6,100 registered nurses deliver expert health care close to home to the 2.74 million people in our total footprint spread across more than 250,000 square miles.
We are proud to serve the people of Oklahoma, California and Oregon with pediatric Castles of Care. Part of Sanford World Clinic, these facilities provide advanced, expanded services for children and their families. The locations were chosen after identifying specific geographic areas of need for these services and facilities made possible through partnerships with the local communities.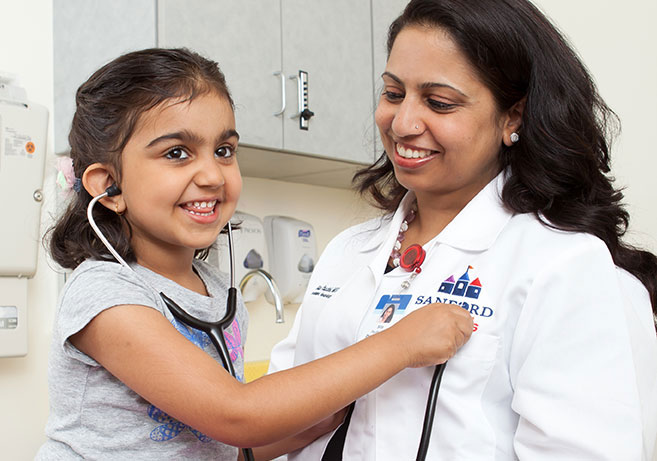 USA Locations
Please explore pediatric clinics outside of Sanford's traditional market below:
USA Map
States
Careers in USA
We offer career opportunities for a variety of health care professionals. 
Learn more about how you can become part of the Sanford team.